Sustainable living is essential to a healthy future, for individuals as well as for the whole of our earthly home. Luckily, there are many environmentally friendly building materials and fabrics to choose instead of the conventional options we've grown used to. These eco-friendly options are sustainable and renewable, which means it is less harmful to use than traditional ones. Bamboo is one such magical material with a rich history; its uses spread from the culinary to the construction world.
Bamboo is not just a grass that can grow up to four feet per day; it's a powerhouse of opportunity. Designers working with bamboo show us that we can dramatically lessen our ecological footprint. All we need to do is choose ethically manufactured products, which is super easy with all the beautiful earth-wise products widely available and affordable.
Here is the list of our seven savvy bamboo products to show you just how easy it can be to make the earth-loving switch to living green.
1) Fun Furniture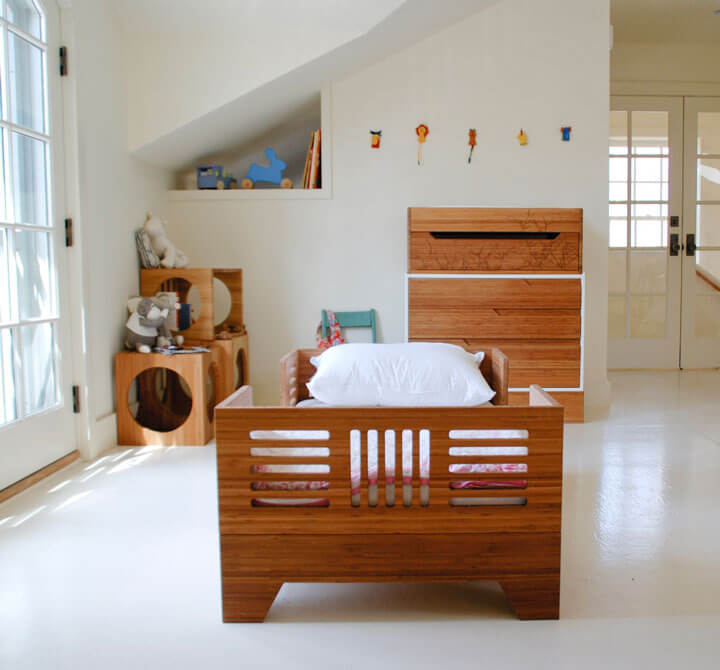 Bamboo furniture doesn't have to be chunky. Designs made from the hardy grass can be as delicate and detailed as wood pieces. Choose FSC-Certified furniture, which ensures responsible management of plantations and harvesting. The Ioline Conversion Kit design by Kalon is made from solid FSC-Certified bamboo that can convert from a crib into a bed! The cut-out shapes and playful decor are sure to get a child's imagination engaged and ready to play.
2) Fabulous Flooring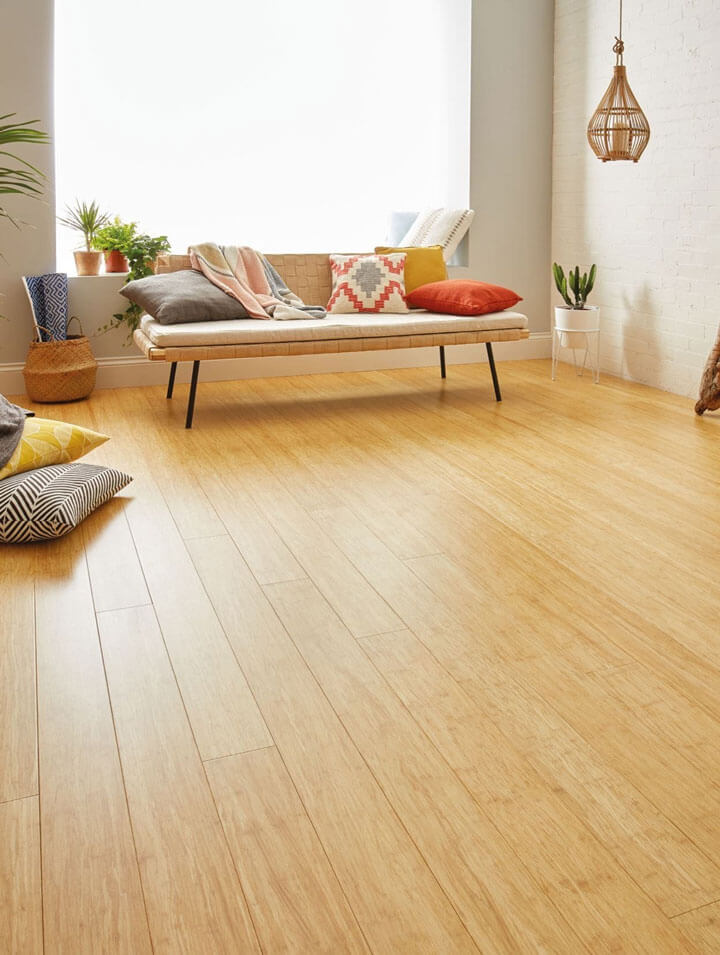 Bamboo Flooring is the environmentally responsible answer to the solid-wood-lovers call. Now there is a hardy, water-resistant, and beautiful option that is within reach of even the tightest budget. Compressed bamboo and bamboo ply have a sleek appearance, perfect for contemporary and minimalist homes. Lovelier still is the fact that bamboo floors can have a light smooth, lacquered or a rustic and dark finish. The choice is yours!
3) To-Go Coffee Cup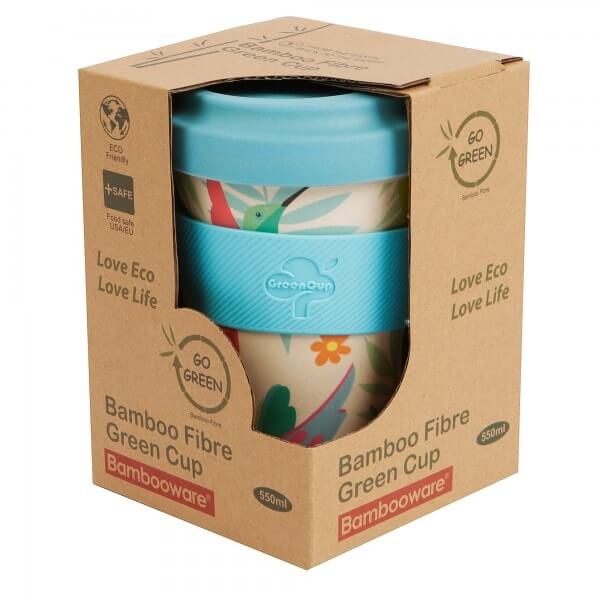 The travel mug for the interior-lover on the move! Ditch the disposable coffee cups from cafes by bringing your own ethical bamboo cup. These beauties are eco-friendly and reusable. If the coffee isn't enough, the colourful design is sure to give your day a boost.
4) Lovely Linen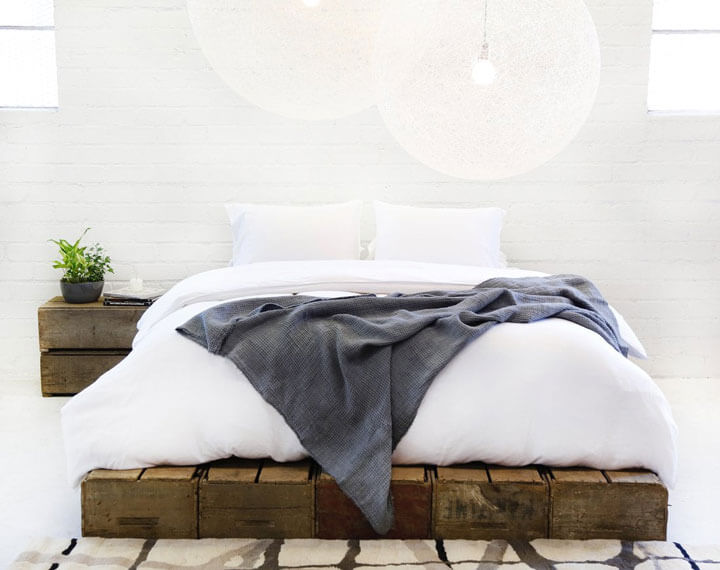 Bamboo may surprise many as an uncanny source of super soft and silky linen. Far from the rough, hard grassy textures, a rich bamboo material has antibacterial and hypoallergenic properties and is ideal for resting a tired body and mind. This takes being one with nature to another, and super comfy, level!
5) Bamboo Lighting
Oversized and sculptural lighting are essential features in modern-day interiors. While homes are becoming minimal and organised, lighting pieces are becoming bolder. A showstopper bamboo light may be just the piece to illuminate your beautiful bamboo or ethical glass kitchenware.
6) Terrific Tableware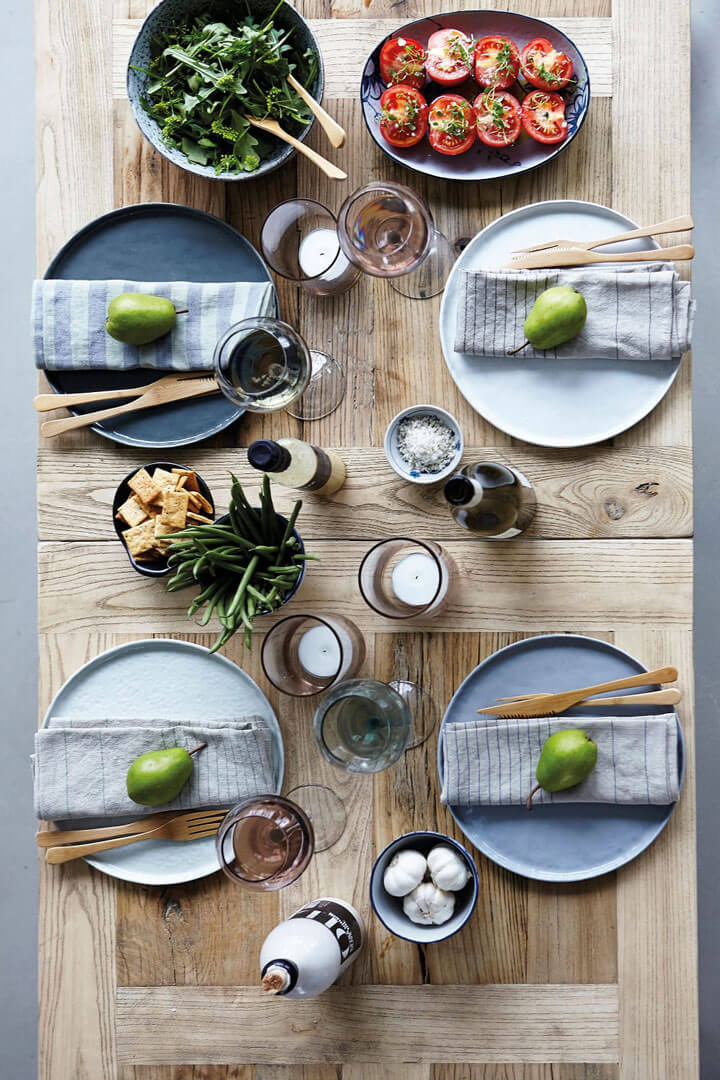 The uses of bamboo cannot cease to amaze. A processed form of bamboo brings us dinnerware in various shapes and forms. Reusable and disposable cutlery, plates, lunchboxes and even kitchen paper are just a start.
7) Structural Sensibilities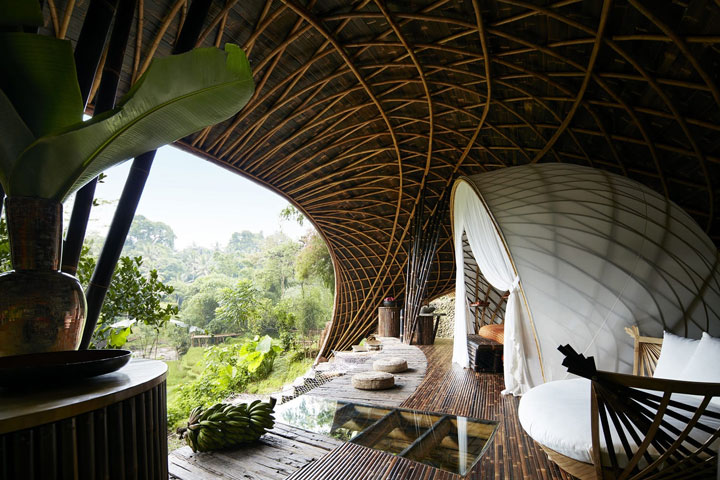 Building with bamboo may be its most traditional application, but it remains the most impressive. Bamboo is incredibly durable, lightweight and flexible, which makes it resistant to harsh environments, and especially those areas prone to earthquakes. A building's structure can now predominantly consist of bamboo.
The uses of bamboo are nearly boundless. Designers and architects are expanding the scope of bamboo products, which means the world of bamboo is going to get much more prominent and we can't wait.
See our selection of eco-friendly Bambooware to update your home the environmentally-friendly way.