Botanicals are big in interiors at the moment, but where did it come from and why has it become so popular? Is it the refreshing and calm look it creates or is there another connotation that makes us go back for more? Read on to discover the history ofthe happy and holistic modern botanical trend!
Botanical design refers to the use of plants and plant-like features in interiors. Tropical wallpaper, plant motif fabrics, green walls and accessories, and raw, exposed wood are a few elements that form part of this popular trend.
Although a modern trend, this happy obsession with all things green and natural has been visited time and again in architecture and interiors through the ages.Let's look at how different design movements have shaped the world of present-day botanical design.
Ancient Egypt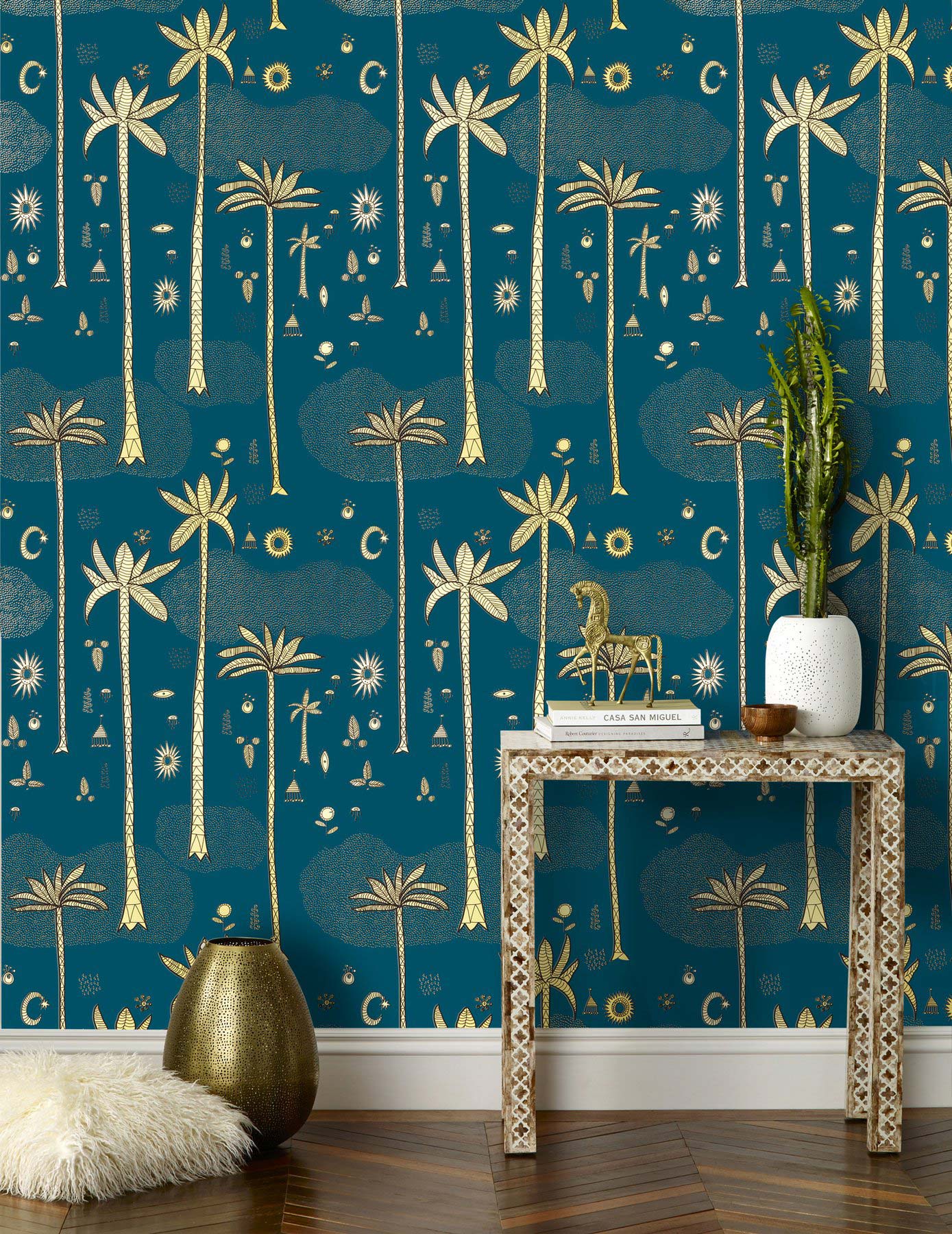 Ancient Egypt might sound a bit far removed from modern society, but when you look closely, you'll see that just like us, they put a high value on bringing nature indoors. Courtyards filled with greenery or interior gardens formed the core of wealthy households. Luckily, present-day greenery is affordable,and we don't have to be wealthy to create an indoor garden sanctuary. And just like in ancient Egypt, the papyrus plant, lotus flower,and palm leaves are very popular designs in interior decor.
Gothic Architecture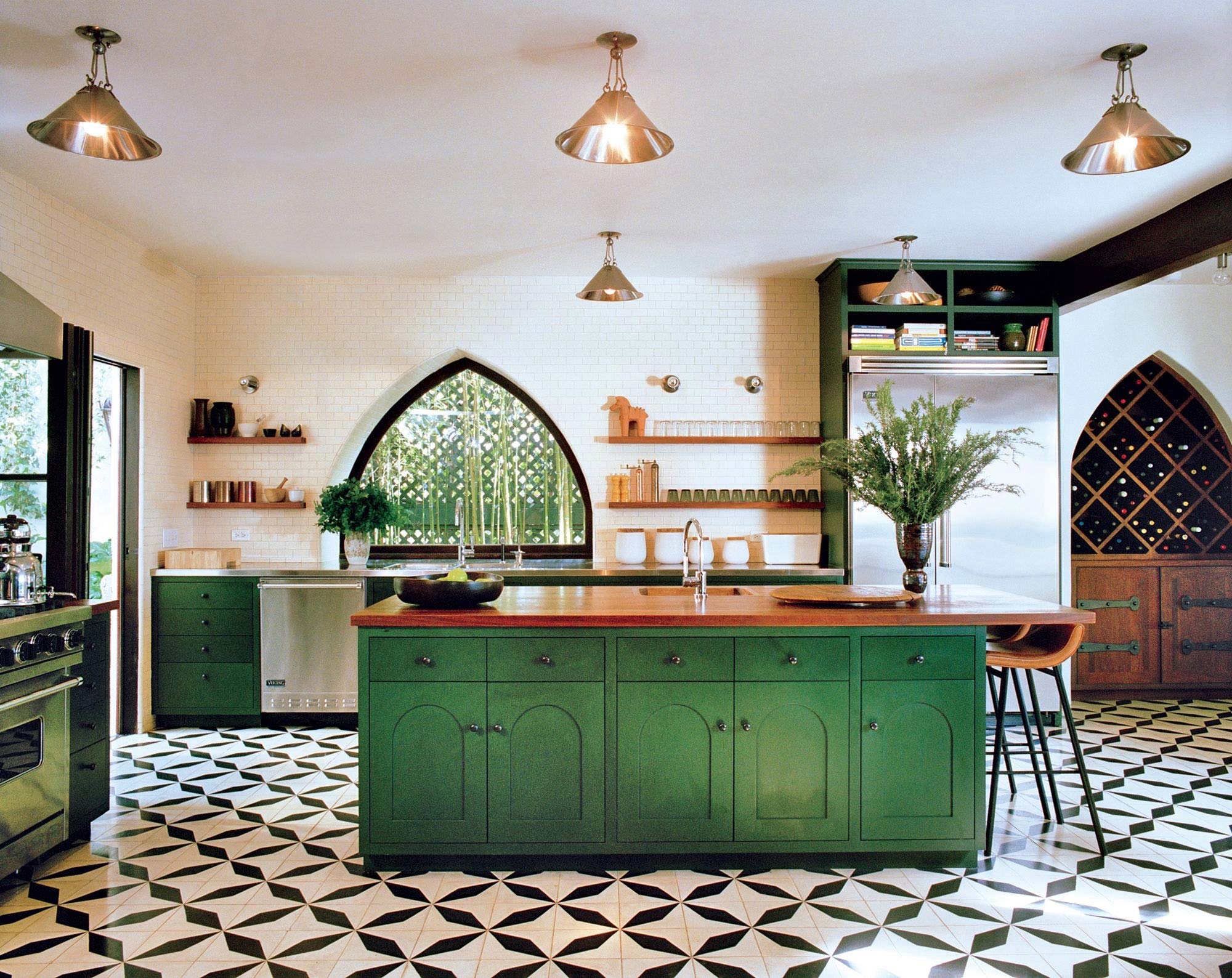 Even Gothic architecture played its part in setting florals and botanicals up for success. The gothic rose window, alongside the rosette of an earlier age, is one of the most memorable floral features in architecture.
The impressive pointed Gothic arch contributed to a more organic theme; leaf-like inform, the arches are still coveted today. Tracery, which refers to the intersecting detail in the upper part of a gothic arched window, often depicted floral or religious motifs. Apart from the architecture itself, stained glass was pushed to greater extremes through its incorporation into large and ornate windows. This detail within windows gave way to flower and plant designs in glass.
Renaissance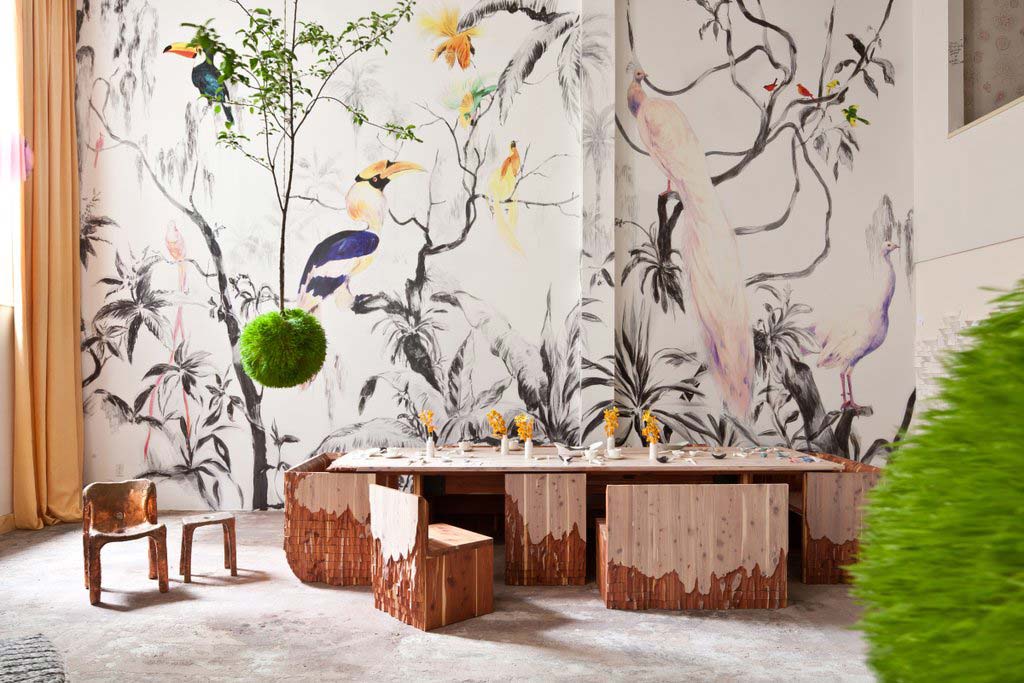 As the name suggests, the Renaissance period was indeed a rebirth of creativity. The Renaissance movement formed the principle that interiors are as integral to the aesthetic of a building as the exterior. In short, the focus was now shared between architecture and interior design and decorating.
The Renaissance period gave us frescoes and taught us that it's great to paint on ceilings and walls. Even though frescoes featured predominantly human themes, the concept of art in interiors led the way to broader mediums like wallpaper and patterned fabrics, and more general imagery like botanicals.
Baroque & Rococo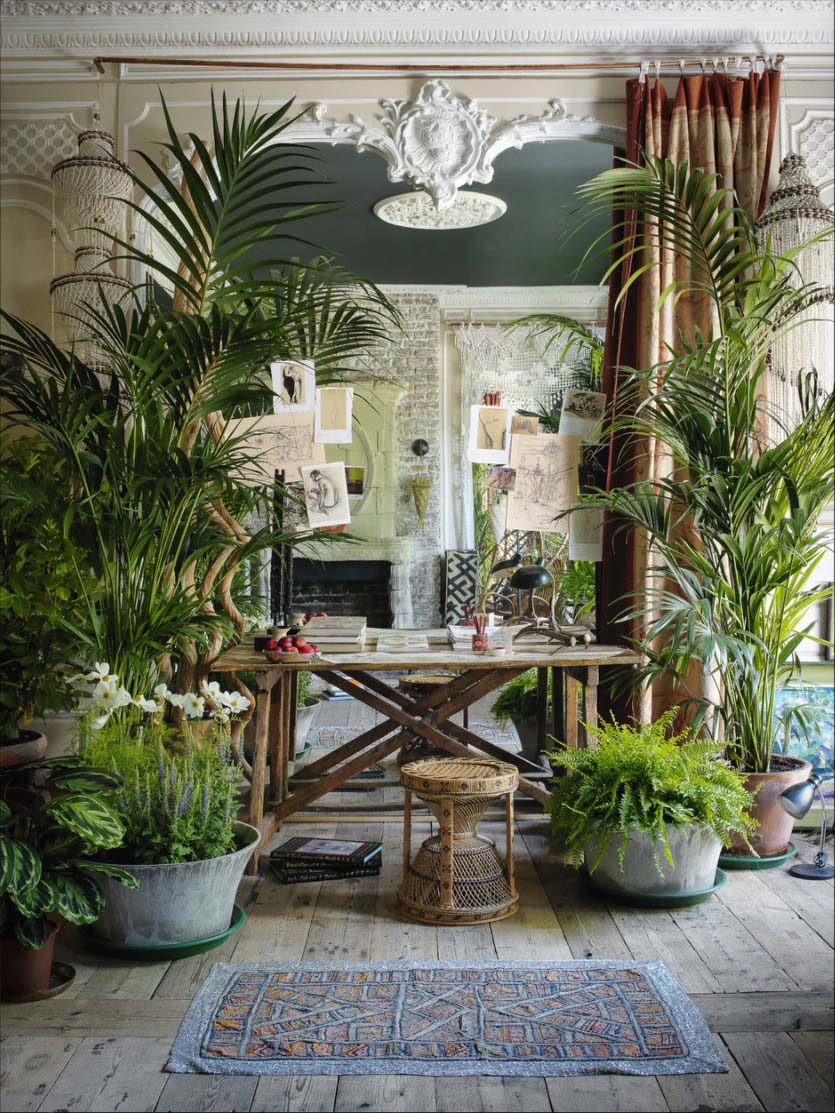 The predecessors of the French style, Baroque and Rococo were filled with opulence and often extravagance. Baroque homes were intricately ornate, detailed and embellished, while floral themes prominently featured in furniture and decorative design. Rococo structures were even more excessive than that of Baroque but more colorful. Rococo brought light-heartedness into interiors that steered designers to be less restrained in their designs.
Victorian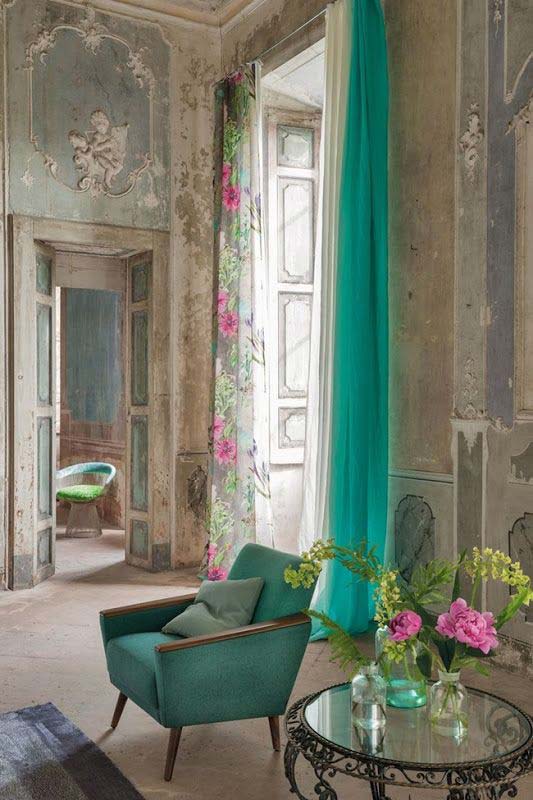 Victorian homes were more controlled and channeled the wildness of Rococo to create wallpaper and elaborate textiles. Decorative items became mass-produced and more affordable. Wallpaper patterned with nature themes became very popular, and so too did brightly painted walls.
The Victorian era can be seen as the predecessor of the contemporary botanical trend, as homes were adorned with material and wallpaper patterned with florals and plant-shapes.
Art Nouveau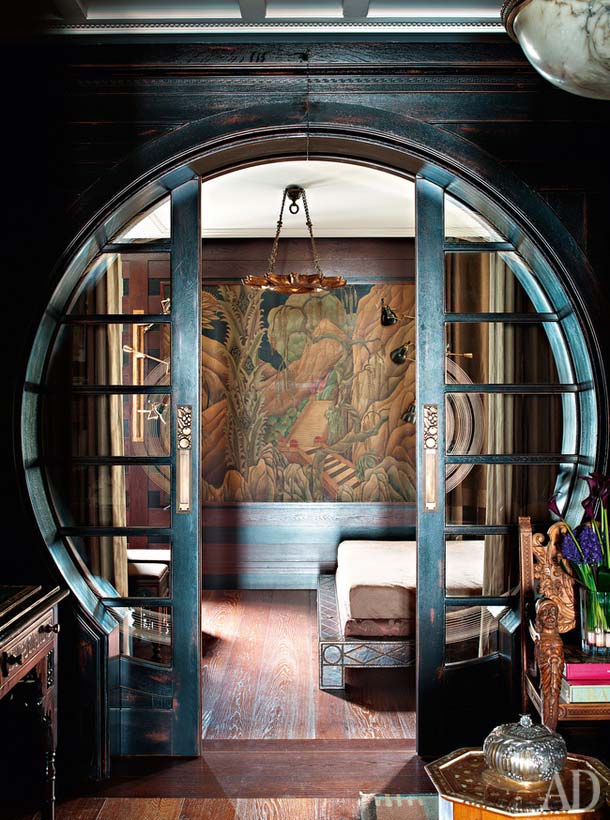 Art Nouveau was an all-encompassing style based on animal and plant forms. The asymmetrical shapes were highly ornamental, even in architecture. Taking a cue from the Renaissance era, Art Nouveau built on the notion that beauty can be part of everyday life, even through human-made objects. Similarly, the botanical trend is ensuring that nature can be part of daily life.
Plant-like forms were not limited to 2D surfaces but were incorporated in building fronts, staircases, lighting, and doorframes among many others.
Arts and Crafts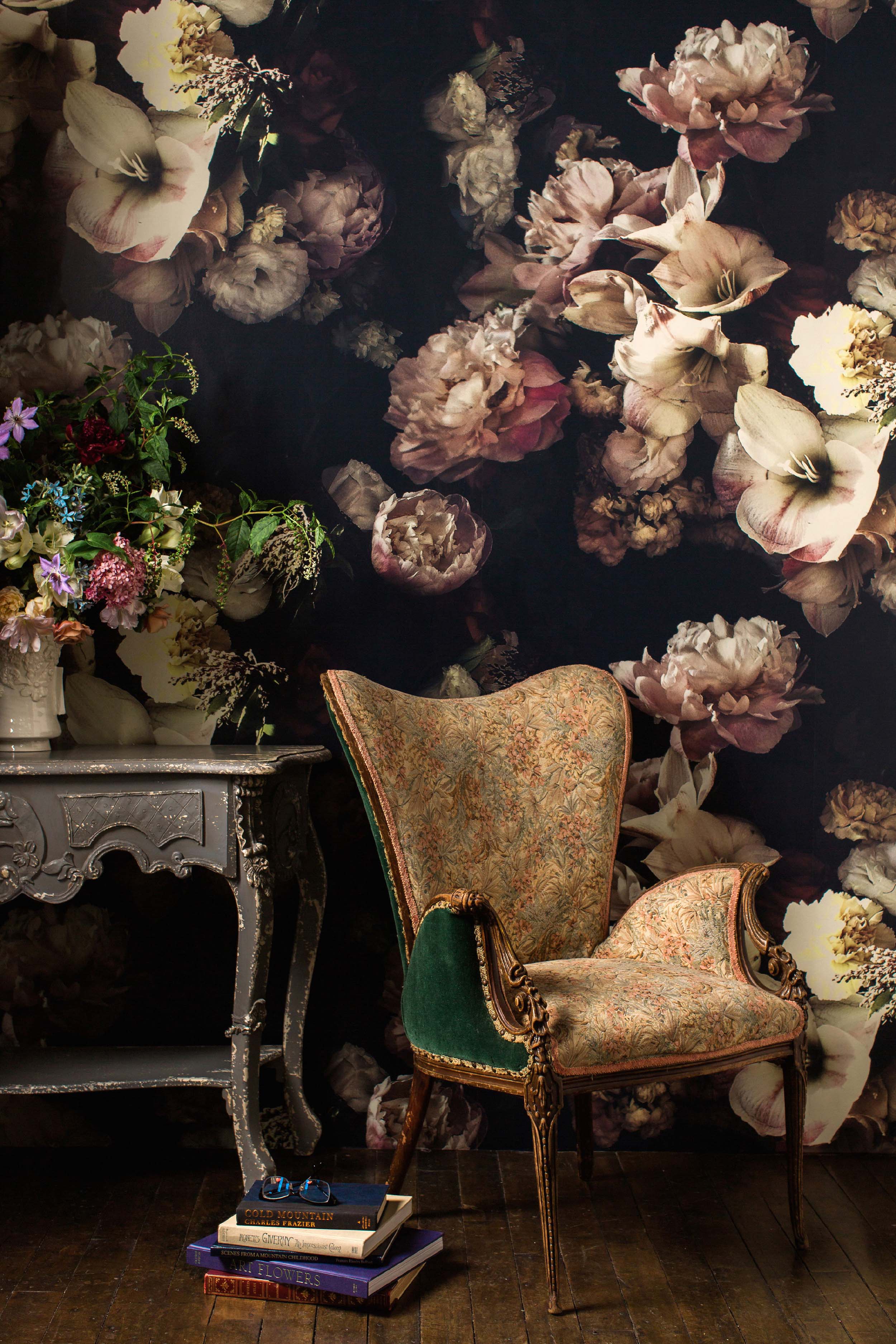 Arts and Crafts idealized stylised nature. The focus, much like Scandinavian design, was on the beauty of natural materials. Bird and plant forms, and stained glass featured in intricately carved furniture pieces. The focus shifted from mass-produced to handmade objects. William Morris, who believed in the "joy of making," created wallpaper designs that are still revered today.
Post-Modernism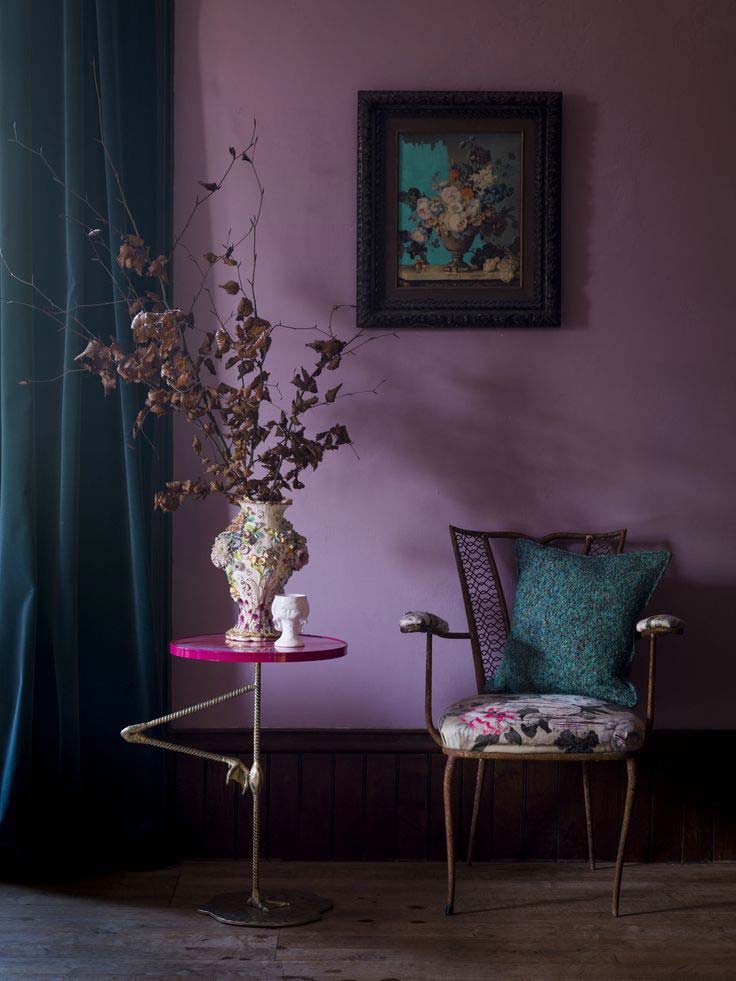 Post-modernists reacted against the oversimplification and abstract aesthetic of modernism. Though the Post-Modern era didn't produce any nature motif or architectural element, it is vital because it brought back a playfulness into interior design that helped shape many styles, including botanicals. Edward Sottsass was one of the designers that used humor and meaningless imagery in his designs as a protest to modern austerity.
Minimalism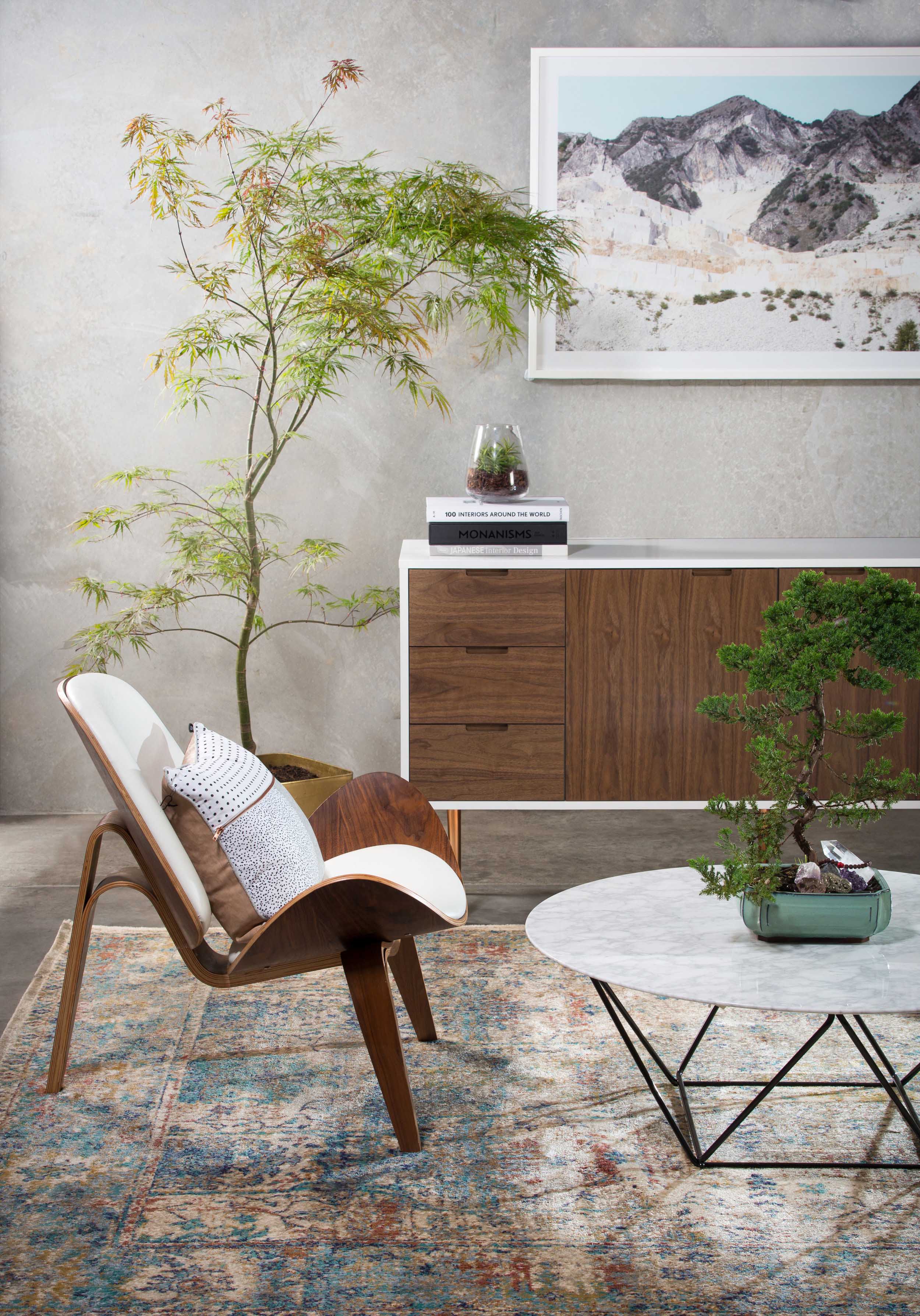 The Minimalist ideal is to reveal the practical and essential by removing embellishments and the unnecessary. In keeping with this concept, the botanical trend is similar in that the designs have moved away from detailed, stylised motifs toward simpler forms like plant leaves and even to plants themselves.
The botanical trend may be a reaction to over-embellishment, yet it can still be opulent in its simplicity. To every design action, there is a design reaction. We look forward to what the future of green interiorsholds!